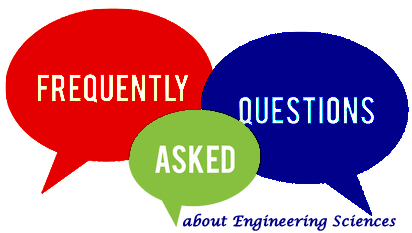 ADMISSION
Who can apply for the Bachelor of Engineering Sciences?

The application is only allowed for a one-degree program and may be submitted by EU and non-EU nationals residing in Italy, Community citizens everywhere residents and political refugees with a foreign qualification or a secondary education diploma.

How do I obtain the recognition of the degree obtained abroad and the list of transcriptions for the assessment procedure?

The equivalence of the qualification obtained abroad is requested by submitting the documentation and application for recognition to the Italian diplomatic representation present in the country of origin.
Can you help me with my VISA process?

The University can do nothing in relation to your VISA process. The Italian Embassy is the only Authority that has the power to decide on the release of your VISA. If you have any questions or issues with this, please refer to the Italian Embassy in your home country. Otherwise, contact the Welcome office.
The procedures for the visa are exclusively on behalf of the Embassy, the University has no say in it.
---
I lost my ADMISSION LETTER received after the Skype interview. Can you send me again?

It can be downloaded directly from your Delphi account

I have lost my password to enter in Delphy System, how can I do?

Link here to retrieve your password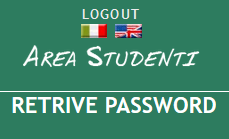 ---
Is proficiency language in Italian required for the 'Engineering Sciences' program?

All programs in "Engineering Sciences" will be taught in English, so it is not required the Italian language.
REGISTRATION to the next Academic Year
I would like to pay my fee but I am unable to generate a fee payment receipt using the online platform available. How to do it?

From Delphi point n.4 –> Career Management online –> DURING your carreer —> Reprint Application for Enrollment:


I'm a second-year registered student in the Engineering Sciences course. I made the transfer during the A.A. 2019/2020 and in September, I should be enrolled in the third year. I would have preferred to repeat the second year because I still have exams to take. Is it possible to do that?

The step of the year of study is automatic and is not conditioned to the number of credits or examinations. Therefore, the student is not free to decide in which year to enroll.
---
What is the "Cautionary request?

After the 3rd year, you can enroll in "Cautionary request". In this way, you will not pay taxes for the new A.Y., but you can take exams until the end of the previous Academic Year (All the exams will be registered in the old A.Y.), graduating within April 2021.
July is the 1st session of the new A.Y.

If you are not able to graduate within April, you have to pay for all the new Academic year.
The deadline to request it, on Delphi, is the 31st of December.
HOW TO APPLY FOR PART-TIME JOB?
Apply for PART-TIME STUDENT (RICHIESTA DI OPZIONE AL TEMPO PARZIALE) is the same as applying for PART-TIME?

No. Students choosing this option will increase the number of academic years but can benefit from a 30% fee reduction. For more details, see Chapter 7–"Taxes and Contributions".

When and how to apply for a PART-TIME JOB (BORSE DI STUDIO / INCARICHI COLLABORAZIONI)?

Students interested in applying can submit the application on Delphi from June 25th 20XX to July 10th 20XX, based on the guidelines established by the calls